Food Safety Training & Courses | Online Food Handler Courses Available | FoodSafe4U
October 12, 2020
2023-10-29 8:39
Food Safety Training & Courses | Online Food Handler Courses Available | FoodSafe4U
Food Handler
Training & Certificate
Government Approved in
all Canadian Provinces.
Valid for 5 years. Only $49 including 6 Hour Online Course + Exam.
What Makes FoodSafe4U the Best?
Optimized learning available, online, 24/7 on a computer, tablet, or mobile.
Our Food Handler Training and Certificate was designed by certified teachers using proven techniques to keep you engaged with the learning.
Ready for a taste? Try our free Food Handler Training and Certificate demo below to see why FoodSafe4U is the right choice for your Food Safety training and certification!
Best value on the market! Fully narrated! Full convenience!
Tap the cards to learn more.
In as little as 6 hours you can complete the Food Safety Training Course and the Exam to receive your certification.
Get great value from FoodSafe4U on your Food Safety Training Course with a great price for one of the best training programs available.
Study from anywhere at anytime on any internet enabled device. Access the Food Safety Training Course on a computer, tablet, or phone.
Take advantage of 30 day access to the Food Safety Training Course and Exam with unlimited Exam Retakes.
Study anywhere, anytime, on your laptop, tablet, or mobile.
You set the pace!
Stop paying too much for low quality, outdated, unappealing slides.
Let us help you find a much better, cost effective, government approved alternative!
Here is why your #1 choice should be FoodSafe4U — your Food Safety Partner.
Are you fed up with paying for a glorified slide deck that hasn't been updated since the internet was invented?
Tap the cards to learn more.
Vibrant, Updated Design. New Release!
We offer full-screen view with engaging graphics. Laptop, tablet or mobile -- anytime, anywhere, you'll love it.
Interactive The End of Boring!!!
Our course is designed to include activities, quizzes, audios, and scenarios. Try out the demo!
We Don't Learn the Same Way
We are all different, which means we learn differently. Our fully narrated course is designed for a variety of learning styles.
Learning is Important so we use Certified Teachers.
Does that really matter? Effectively designed learning, means you learn more and enjoy the process. So, heck yeah!
It's the Law! Approved by the Government.
We are approved to issue Food Handler Certificates by the Governments of Ontario and Québec.
"Excellent" is Our First Name. No Joke!
Good enough was simply not acceptable to the designers of this course. After all it's made by "Excellent Learning".
Seeing is believing! Try our free demo.
Get certified, and effectively learn the main concepts, all while enjoying your learning process. If you have to learn, you might as well ACTUALLY learn!
Try Our Free Food Safety Training Demo
Our Customer Testimonials
I've been in the restaurant business for over 25 years. This is the best Safe Food Handlers course I have ever come across…. I did it on my phone…. It's about time there was a decent online course on the market. I'm not complaining that it's also one of the lowest prices. Thank you Excellent Learning.
Joe
Caledon East, Ontario, Restaurant Owner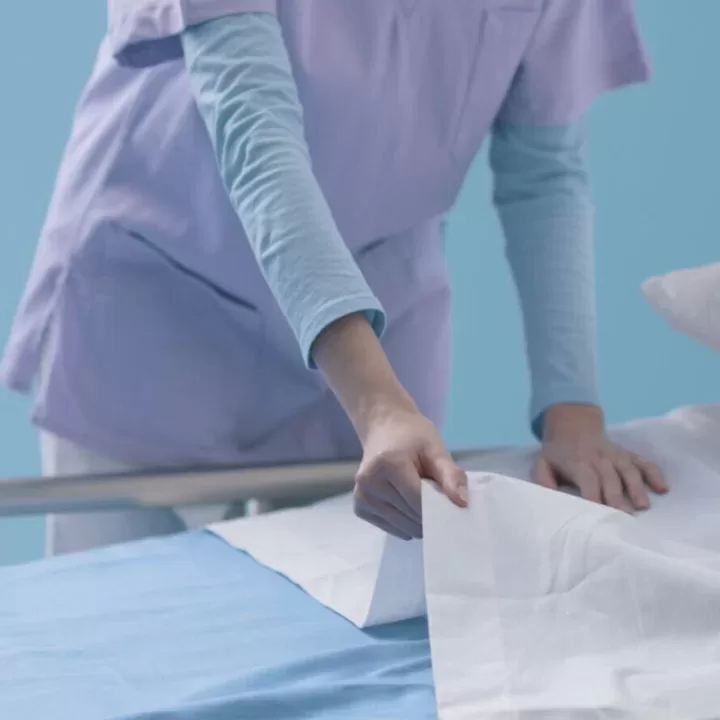 Although the material can be challenging, I found this course to be easy to understand, stimulating, and engaging…. ALL food preparers and servers need this information…. As a nurse you get to see firsthand the suffering caused by foodborne illness. I highly recommend this course.
Jenn
Kingston, Ontario, Nurse
As a Registered Nurse I have taken many online courses, FoodSafe4U is the best I have seen, it made learning a breeze. It kept my interest and explained some difficult topics in an easy to understand manner. It was comprehensive and of excellent quality!
Peter
Cornwall, Ontario, Nurse
As an Occupational Therapist we know every person learns differently. This course is designed to be inclusive of all learning styles….It uses interactive techniques to ensure the student understands the material before moving forward. It is obvious that professional educators designed this course.
Rahim
Greater Toronto Area (GTA), Ontario, Occupational Therapist
How to Become a Certified Food Handler?
You can get your certification today in 3 easy steps!
Tap the cards to learn more.
Register today and enroll in the FoodSafe4U online Ontario food handler training course.
Step #2
Complete the Course
The course is completely online and offered in English. It should take 6-8 hours to complete including the final exam. Flexible schedules let you take up to 30 days to finish.
After the exam you will receive your safe food handler certificate, valid for 5 years.
Frequently Asked Questions (FAQ)
Learn More About Food Safety